Many know that insurance takes care of insulin, test strips, and glucose meters. But what if you don't have insurance? Those without insurance that have diabetes need to find other alternatives to getting their supplies as cheaply as possible. And with the cost of test strips hitting unbelievable highs lately, a free glucose meter takes some of the sting of the strips away.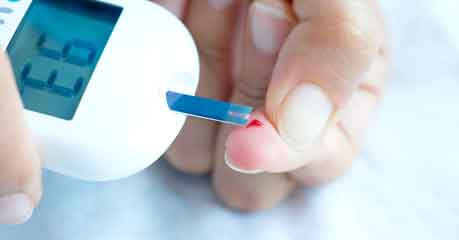 There are a couple of ways to get a free diabetic glucose monitor if you do not have insurance. One way is to use a rebate system where you can download a form and take it and your prescription to a pharmacy to get your glucose meter. Those pop up online from time to time depending on the pharmacy for the company that is putting on the promotion. Then there is the 100% free, shipped directly to you method. In 2007 there are several different of these types floating around the web that I will hit upon here in this article.
Bayer is a manufacturer that puts out the Contour Blood Glucose monitor. They have a link that has a form that you can fill out without putting in any insurance or medicare information and the monitor is mailed directly to you. I have verified and received one of these this month. If you want to get a Bayer Contour Blood Glucose monitor free then you can follow the highlighted link.
Lifescan is a manufacturer that puts out such monitors as the Ultrasmart and the Ultra 2. Both very good monitors. (To catch my roundup on these two monitors check out this article that pits the Ultrasmart against the Ultra 2) Lifescan has a promotion going on in 2007 where they give you one of their monitors, the One Touch Ultra 2, and also gives you a Food DVD that explains the importance of diet in your lifestyle plan. This is a great monitor, simple to use and very high quality. I have also verified this offer and have received one of these this month as well. If you want to get a Lifescan One Touch Ultra 2 monitor free then you can follow this highlighted link.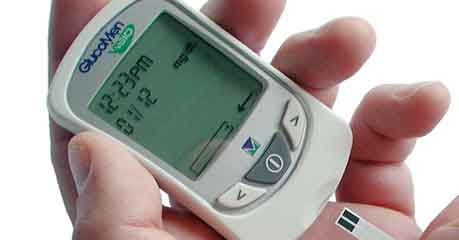 Abbott Labs is giving away a Freestyle and Precision glucose meter on their website for 2007. These are good monitors full of simplicity and easy to use. They do not require insurance and/or medicare information to get the meter and will ship it to you free as well. If you need a good glucose meter for your diabetes and don't want to go into a pharmacy, then this is a great link to follow. I have received one of these meters a few months ago, and so the link is verified. If you want to get you either a Freestyle or Precision glucose meter then you can follow the highlighted link to put in your information.