In recent years, there is a great change in the food habits of all the people around the world. People have started moving from healthy foods to tasty foods. All they demand from a recipe is their taste, but not its medical values. And this is the reason why they fall sick and inactive even at an early age. One of the best and real time examples which represent the change over in food habit is the junk foods. These junk foods are the new recipes thatcame into existence in recent trends.And the reason for many harmful diseases in the current scenario is these junk foods. Even though medical experts advice not to intake junk foods; people are least bothered about these statements as they were addicted to its taste.
Food is the best medicine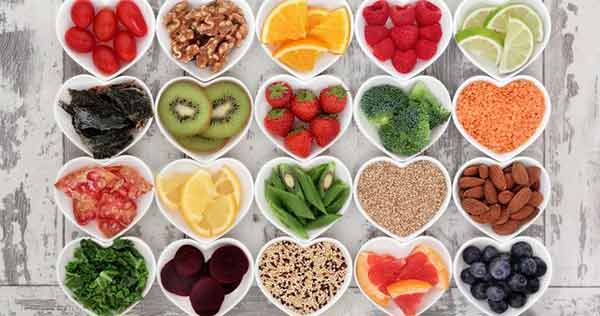 Food is not only a source to survive, but they are the best medicines that can control the body mechanism.Food must be taken in the right proportion in the form of a healthy diet. It is also to be remembered that food acts as a poison when they are taken in an imbalanced proportion. The following are the best tips for healthy food intake for healthy living.
• Frame the best healthy diet under the advice of good nutrition. Make sure that you must follow your diet regularly without any interruption.
• Never skip or delay your meals. Many consider skipping meals as the best option for losing weight. But this is not the real fact. At any cost skipping meals is not advisable for weight loss. Instead, weight loss diets can be preferred. And as the most important factor meals must be taken at right regular timing. Delaying meals continuously pays the way for an unhealthy lifestyle.
• Water is the best mineral advisable for healthy and long life. One must intake water at least three liters in a day.
• Since cardiac diseases are more common today, one can avoid taking the food items which are highly rich in fat and cholesterol.It is also proven that junk foods cause various cardiac problems. Hence to avoid such problems, junk foods are to be strictly avoided in diet.
• Fresh fruits and vegetables are to be taken along with a healthy diet.
Choose healthy and tasty living
Normally, people who want to lose their weight and make their body fit can go for a healthy diet, sometimes consuming the wrong types of food also makes you increase weight and cause several health problems as well. So, it is important to have the right type of foods with proper nutrition in it makes you live a healthy living. Always try to cook fresh vegetables which gives you good taste and healthy food. Also, there are some smart ways and techniques of cooking in which you can make the dishes very tasty and healthy for the whole family. In general, people who love cooking, always make dishes very tastily and they love to eat as well.