Being able to boot a computer from a USB thumb drive or other portable USB hard drive is fairly easy provided that a few important steps are followed. Among them are making sure that the USB drive has a valid operating system installed on it and that the computer has its BIOS set to allow booting from a USB device. Details on how to accomplish each task are provided below.
How to Make A Bootable USB Thumb Drive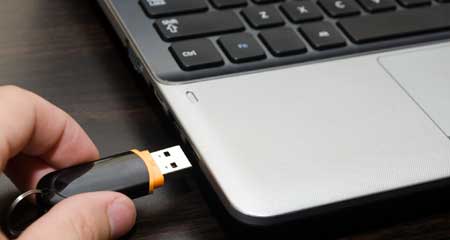 In order for a computer to boot from a USB drive the drive has to have a set of operating system files installed on it. A user can use any of a number of different portable operating system packages, but each is tailored to a different purpose. In preparing this article it was assumed that most individuals wishing to boot from a USB drive are probably doing so to repair or access damaged files or to simply run an alternative operating system such as Linux. For those simply wanting to check out Linux a flash drive loaded copy of Ubuntu is a great option, available here.
For those that need to repair an existing Windows system or access damaged files one of the best tools out there is called the Ultimate Boot CD. This software package can also be loaded onto a thumb drive (contrary to its name) and includes dozens of useful programs for solving almost any hard disk related problem that a user might encounter, including fixing broken passwords and accidentally deleted files.
Be aware that the Ultimate Boot CD has a very spartan interface and the documentation of what each program does is not always available. Check the Ultimate Boot CD web site for details on each of the programs available from the USB drive once installed.
How to Get A Computer To Boot From The USB Drive
Once the user has a valid operating system installed on the USB device the computer has to be set to allow itself to boot from it instead of from the hard drive or CD-Rom drive. To make this setting change it is necessary to access the computer's BIOS, a very primative operating system that is burned into the motherboard itself.
When the computer is first powered on the first screen that is shown is the BIOS screen. While the BIOS screen is showing most systems allow the user to hit a specific key (such as the Delete key, F2 key, or something similar) to stop the boot process and enter the BIOS setup screen.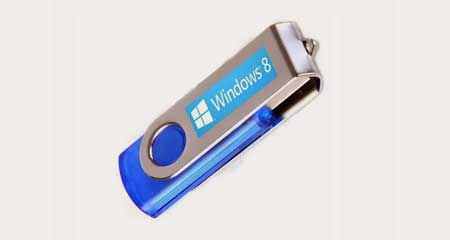 Once in the BIOS navigate to a menu of boot options. Somewhere on the page should be a selector for Boot Order. In most cases a user will want to select USB-HDD0 as the first boot device. On older machines it may also be listed as Memory Stick or USB-ZIP or something similar. Select the appropriate boot device and follow the on screen prompts to save the changes made and exit the BIOS.
Make sure the USB drive is plugged into the computer before rebooting. When the system shuts down and restarts it should then boot from the USB drive as desired. If the USB drive is not plugged in the computer should boot to its normal operating system.