If you would like to enjoy your pool and pool heater for many years, it would be necessary to preserve it in top shape. There are some precise resources you must inspect on your own to be sure things are working as expected. Below is a check list of pool heater tips you should be attentive of.
Be sure your thermometer is accurate so you are measuring the water temperature accurately. The most healthy water temperature for a pool is 78 degrees according to the American Red Cross, but you may have other preferences.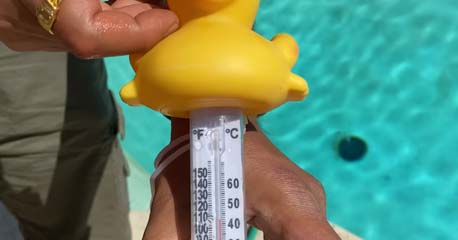 You want your pump to come on after the sun comes up so you loose less heat from the water when the air is cooler. Keeping a pool cover on your pool will help hold the heat in.
If your pool is only used occasionally or on the weekends, leave your thermostat set below 78 degrees. Set it just low enough that if you use your pool heater it brings the water temperature up in less than a day.
Occasionally inspect the venting system to be sure there are no obstructions to block the air flow. And examine the hot surface igniter and main burner. When the pilot flame is on it should be burning blue, if it is another color clean the burners and check again.
Keep the area around the pool heater free of trash or anything that could potentially ignite into flames, you do not want to start a fire. While you're at it, check for any hint of a gas leak.
If you go away on vacation be sure to turn off the pool heater. You are not using the pool why pay for the cost of heating it.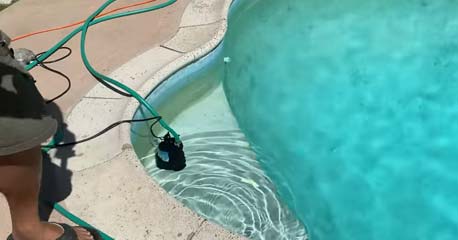 If you do not have the time or interest to take care of your pool maintenance, hire a pool service to take care of it for you. If you do it yourself and get busy or lazy then your pools condition could suffer, and cost you more money.
Proper preventive maintenance will extend the life of your pool and most importantly your pool heater. Pool heaters can possibly last 15 to 20 years if they are taken care of, that's a pretty good return on your investment of time. If you do not have a pool cover, you should check into it. The covers not only help keep leaves and such out of the water, they also help maintain the heat in the water when not in use.