The incredibly popular instant messenger WhatsApp comes with a certain set of default settings and features, and most of them are suitable for the majority of users. Some people, though, in an attempt to customize the look and settings of their WhatsApp account, will resort to downloading unauthorized spin-off applications, which often come from unofficial and unreliable internet sources and may be dangerous for your phone and security. Luckily, the more recent versions of WhatsApp allow for more personalization than ever before. Here are some tips to customize your WhatsApp wallpaper, privacy and data usage.
Customize WhatsApp Wallpaper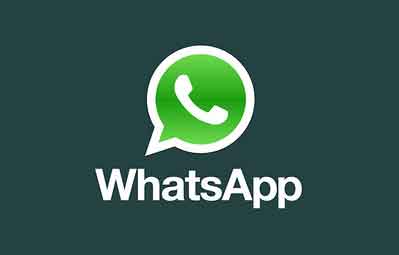 WhatsApp doesn't automatically come with a variety of wallpapers to choose from, but there is an official wallpaper package available to download.
To change your WhatsApp wallpaper for the first time, from the home screen, tap on the "…" and select "Settings". Tap on "Chats and calls", and then choose "Wallpaper". On the menu that pops up, tap on "WhatsApp". The app will ask you if you want to download the WhatsApp Wallpaper package – tap "OK". This will take you to the official WhatsApp Wallpaper app in your device's app store, where you can install it just like any other application. After it's installed, you can select from those wallpapers in your WhatsApp settings or individual chats.
If you have a picture saved on your phone that you want to use as your wallpaper, follow the steps above but instead of tapping on "WhatsApp", tap on the "Documents" option. This will lead you to a list of images on your phone to choose from.
Customize WhatsApp Privacy Settings
You can change a few default settings by tapping on the "…" menu, selecting "Settings", then "Account", and then "Privacy". Here, you can choose who is able to see your "last seen", your profile photo and status. You can also change whether people can see that you have read their message (the default setting is to notify when a message is sent, delivered and read).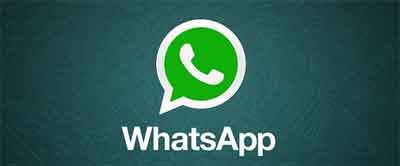 Customize WhatsApp Data Usage
One of the best new features of the latest WhatsApp update is to reduce data consumption when making free WhatsApp voice calls. The default setting is normal data usage, so if you want to use less mobile data while making your calls, first tap "…" to open the menu from the home screen. Tap "Settings", then "Chats and calls". Scroll all the way down to the bottom, and check the box next to the "Low data usage" option.
You can also change what types of multimedia files will download automatically under different circumstances. Also under the "Chats and calls" menu, select "Media auto-download". Now you can change what will happen to multimedia files you receive in WhatsApp when you are connected to Wi-Fi, when using mobile data, and when roaming. You can choose to have images, audio and/or video automatically download, or none at all. To save the maximum amount of mobile data, don't allow any auto-download when using mobile data or roaming. For convenience, I would recommend selecting all media to auto-download when connected to Wi-Fi, but that's entirely up to you.