Well, buying your first car is more of a necessity rather than a luxury in the US . Following the same, we decided on buying a car. But, when we decided on buying the car we never knew that it would be such a complex thing to do!
The first thought was to buy a second hand car that will serve the necessity and also save some dollars for us. But we were apprehensive about second hand cars, and going towards the year end we also expected to get good deals on new cars, so decided to look out for brand new ones.
Now, here starts the real exercise! Well, after visiting a handful of dealers and close to two months of research I would like to share some quick points on what to do and what not to do while buying a car in the US .
Steps to Car Buying…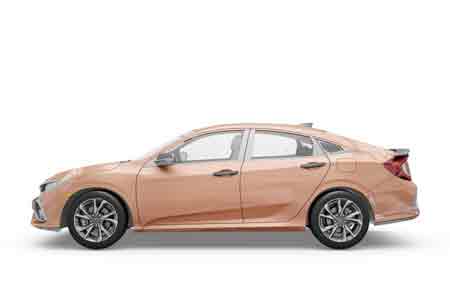 • Research – This is the key to your car buying. Get as much information as you can about the models that you intend to buy. [Tip: Visiting websites such as edmunds.com and cars.com for car reviews and current market prices is a good idea.] Straightaway visiting the dealer is a strict no-no.
• Get Internet Quote – Get initial quotes from various dealers of the particular brand available in your city. [Tip: Insist on drive out quotes that includes all the taxes, license fees and other charges that dealers may add on the MSRP (Manufacture's Suggested Retail Price of the car).]
• Compare Quotes – Once you have the drive out quotes from all the dealers for the model that you wish to buy, compare these various quotes and see for the least one.
• Negotiate – Take the least available quote with you and negotiate on that price with the other dealers. They will surely give you a lesser quote since they do not want to lose out to competition.
• Watch out for dealer tactics – Now, you have negotiated and you know who has offered you the least price. When you plan to visit this dealer, there are some standard dealer tactics that you need to be careful of:
– They are always in a hurry – "If you buy it today, we will give you a crazy discount" this is the most favourite line of all the auto salespeople here. Never fall for it and never buy a car in your first visit to the dealer. Tell him/her that you would weigh all your options and will buy it at your own pace.
– Extras – Watch out for additional extras that you might have to pay for. This could come in many forms: 1) Dealer added accessories – Accessories such as paint and fabric protection etc. are a common way to charge extra on your car's MSRP. Avoid such kind of accessories that are not needed for a new car as manufacturer has already taken care of it. 2) Charges on MSRP – You will have to pay sales tax, deputy fee, and license and title fees, documentary fee and road fee on the MSRP. Besides, some dealers also charge destination fee and inventory tax. Now, here destination charge is already included in the MSRP of the car. Also, customers are not supposed to pay dealer inventory tax and documentary fee also should be reasonable. Dealers offer you low MSRP and then charge you extra on such fees. Be careful of this. 3) Cross Selling – Avoid any cross selling that the dealer might want you to indulge in just for making extra bucks on that car.
– Miles – Some of the brand new cars may have some miles on them if they are used for test drive or demo purpose. Make sure your car is driven just handful of miles, if it has hundreds of miles, you surely should have an advantage of reduced price or simply turn down the offer.
• Determine your price – After your initial research and comparing of quotes, you will have a fairly good idea of how much you should be paying for your car. Consider current MSRP and add on Tax, title and license fee along with reasonable documentary fee, deputy fee etc.
• Visit the Dealer – Now as you have decided on the model that you want to buy and the price that you are willing to pay for it, go ahead and test drive the model. Also, watch out for and avoid the dealer tactics that I have mentioned above. After test driving the car and checking all the functions and features, sit with your internet sales person to discuss further on the deal.
• Finalize the Deal – Based on your research and initial quote from the dealer, come to an agreement on the price and finalize the deal. If you are going for finance, be careful of the paper work, APR and other aspects of the loan procedure.
• Delivery Check – Now, you have finally bought the car. The last step while taking delivery of the car check for all the paper work including invoice, loan papers, VIN (vehicle identification number) etc. Also, check your car exterior and interior. All the features should be functional. This link should be useful here: http://www.consumerreports.org/content/news/wheeling/worksheets/pickup_car_inspection_table.html •
Drive Out – Well, the car is yours and the best part is you did not overpay and you are not cheated! Congratulations! Drive safe!