1. Patek Philippe, Geneva, Switzerland
Complicated watchmaking is the supreme test of a designer's expertise and a watchmaker's skills. At Patek Philippe, they have been passing the test with flying colors since 1839. The Swiss company has tackled any and all horological complications to create complex portable timepieces for the ages. If you are a fan of watches and find yourself in Geneva, a visit to Philippe's museum is in order.
2. IWC, Schaffhausan, Switzerland
Since 1868, watches have been legendary among true timepiece connoisseurs. Ironically, the founder of the company was an American, Florentine Ariosto Jones. He knew that Swiss watchmakers were incredibly skilled-and relatively low paid. So Jones had the parts made in his factory in northeast Switzerland and shipped back to the United States to be finished. The company has changed hands a few times since then. Perfection of craft, rigorous training of specialists, and refusal to succumb to the lure of mass market are well established principles of IWC.
3. Vacheron Constantin, Geneva, Switzerland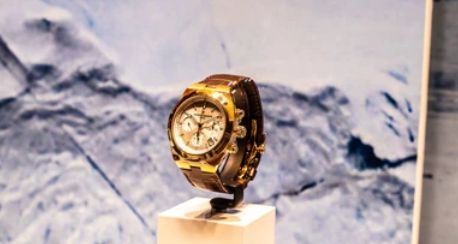 Switzerland's oldest continuously active watchmaker, Vacheron Constantin has been synonymous with fine watchmaking since 1755. The women's Kalla collection consists of watches made with gemstones. For men, I like the Malte collection, with sweeping swordshaped hands and a Maltese cross on the face. I am Maltese so that is why I picked that one as my favorite.
4. Breitling, Grenchen, Switzerland
In business since 1884, Breitling watches are known as high performance instruments for professionals. These watches utilize innovative technologies that make them conversation pieces as well as useful timekeepers.
5. Rolex, Geneva, Switzerland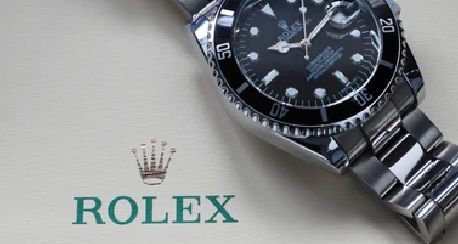 The name alone conjures up an impression of luxury and cost. Refined to the last detail, Rolex watches follow a meticulous design. The individual parts work in complete harmony, resulting in a superb timepiece.
6. Breguet, Valee de Joux, Switzerland
Want to have something in common with Sir Winston Churchill, Queen Victoria, and Arthur Rubenstein? Keep time with a Breguet. Whether it's a watch or a clock, you are assured of owning a distinctive and elegant piece.
7. Omega, Bienne, Switzerland
This Swiss watchmaker has made special timepieces for astronauts. And if they are good enough to survive space, they should be good enough to wear on Earth.
8. Cartier, Paris, France
In 1904 Louis Cartier introduced his first watch, the Santos. It was named for his friend, the dashing Brazilian aviator Alberto Santos-Dumont, so he could tell time without taking his hands off the controls of an airplane. It was the beginning of a beautiful marriage between jewelry and timepiece.
9. Blancpain, Le Brassus, Switzerland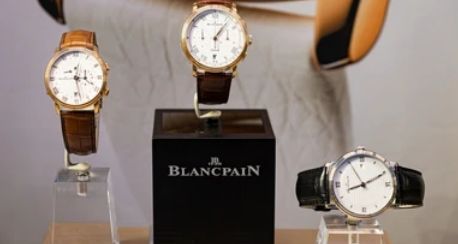 For more than 250 years, 13 generations of watchmakers have passed down their tradition of creativity. It is an integral part of every Blancpain timepiece.
10. Tag Heuer, Marin, Switzerland
TAG Heuer does big business in sports watches and chronographs. From the Olympic Games to competitive Alpine skiing to Formula 1 racing, these watches perform.