Working out doesn't have to be a drag even if you work out alone. When you have a DVD in front of you guiding your workout you can exercise at your own pace with the help of whatever fitness expert you like. Like driving a car, not all fitness DVDs for your home workout are made equal. Why not have fun when you work out and try some of these DVDs that the most fun for your in-home exercise routine.
Dance Off the Inches is great for ladies who love to swing their hips, move their butts, and tone your muscles while at the same time learn how to dance. Amazon has over 40 DVDs in their collection including country line dance, ballroom, salsa, belly dance, and even a cardio striptease. Whether you just want to move a little more or burn off the pounds, Dance Off the Inches will get you moving no matter what.
Pilates has been around for a while now and there are many DVDs from which to choose. Get moving with Ana Caban's Pilates DVDs in both English and Spanish. Her DVDs are available on Amazon for around $12 and include exercises with a mat, cardio workouts, and quick exercises to lose weight. Her collection of over 20 DVDs will give you an ultimate working out experience, additional resources.
Richard Simmons started the workout video revolution thirty years ago with his Sweatin' to the Oldies collection that go you moving to music from the 1950s and 1960s. Even though it's outdated, it is still one of the most fun workout DVDs you can find. For $35.49 you can have the complete collection of Richard Simmons' Sweatin' to the Oldies workouts on five DVDs from Amazon.
Billy Blanks is an old-school fitness instructor that gets you into your workout and keeps you there through his high energy and movement. Whether you want a quick energy booster or the entire slate of his tae-bo workouts, Amazon has over fifty DVDs from which to choose for around fifteen dollars per DVD. You can also order his DVDs from his own website.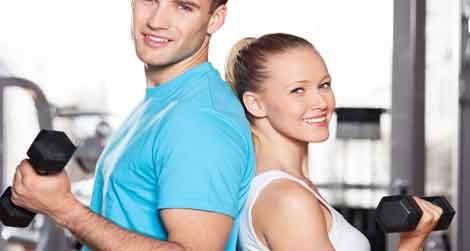 Working out and getting slimmer is indeed sexy as touted by The Sexy Couples Workout DVD. The workout includes yoga, Pilates, and even the Kama Sutra in some of the movements. Perfect for couples working out together, you can even take this exercise routine to the bedroom before lovemaking. Visit their official website for more tips on simple exercises to help improve your body and increase your sex life.This article is for informational purposes only. Consult with your doctor before starting any exercise regimen.